KRAKOWSKA SZKOŁA BROWARNICZA
Krakow School of Brewing
Krakowska Szkoła Browarnicza to zespól naukowców zaangażowanych w organizację edukacji i badań naukowych oraz współpracy z przemysłem w zakresie słodownictwa i browarnictwa. Obejmuje działalność akademicką, badawczą i naukową oraz usługi w sektorze piwowarskim. Współpracujemy z uniwersytetami, browarami i firmami z branży w wielu projektach, które wspierają rozpowszechnianie i wykorzystanie wiedzy, technologii i surowców w branży piwowarskiej. KSB to najbardziej kompleksowa oferta edukacyjna i badawcza dla brażny browarniczej na rynku polskim.


ZESPÓŁ KSB
Aleksander Poreda
prof. UR, technologia browarnicza
W swojej karierze naukowej realizował wiele projektów badawczych we współpracy z licznymi browarami. Jest kierownikiem międzynarodowych studiów doktoranckich w zakresie słodownictwa i browarnictwa…
więcej
Aneta Ciosek
asystent, procesy fermentacji
W roku 2015 obroniła pracę magisterską pt.: "Twardość magnezowa wody technologicznej, a skład jonowy brzeczki".
więcej
OLGA HRABIA
doktorantka, chmiel i procesy warzelni
Od października 2017 roku jest doktorantką w Katedrze Technologii Fermentacji i Mikrobiologii Technicznej UR w Krakowie.
więcej
Kasia Fulara
doktorantka, innowacyjne surowce
w roku 2018 ukończyła studia na kierunku Biotechnologia na Uniwersytecie Rolniczym w Krakowie…
więcej
Jonas Trummer
doktorant, innowacyjne surowce
mgr inż. Jonnas Trummer ukończył Uniwersytet Techniczny w Monachium, gdzie uzyskał tytuł magistra inżyniera na kierunku Browarnictwo i Technologia Napojów.
więcej
Jose Pablo Silva
stażysta zagraniczny
Jose jest stażystą pochodzącym z Costa Rica – studiuje w programie Erasmus Mundus na KU Leuven w Belgii, a do Krakowa przyjechał zdobywać doświadczenie praktyczne i zrealizować badania do pracy magisterskiej.
więcej
mgr inż. Jakub Ciaćma ukończył w 2016 roku studia inżynierskie na kierunku Biotechnologia, a w 2018 magisterskie na Wydziale Technologii Żywności UR w Krakowie. Pracę magisterską realizował w temacie "Możliwość zastosowania piołunu jako substytutu części chmielu w piwie".
więcej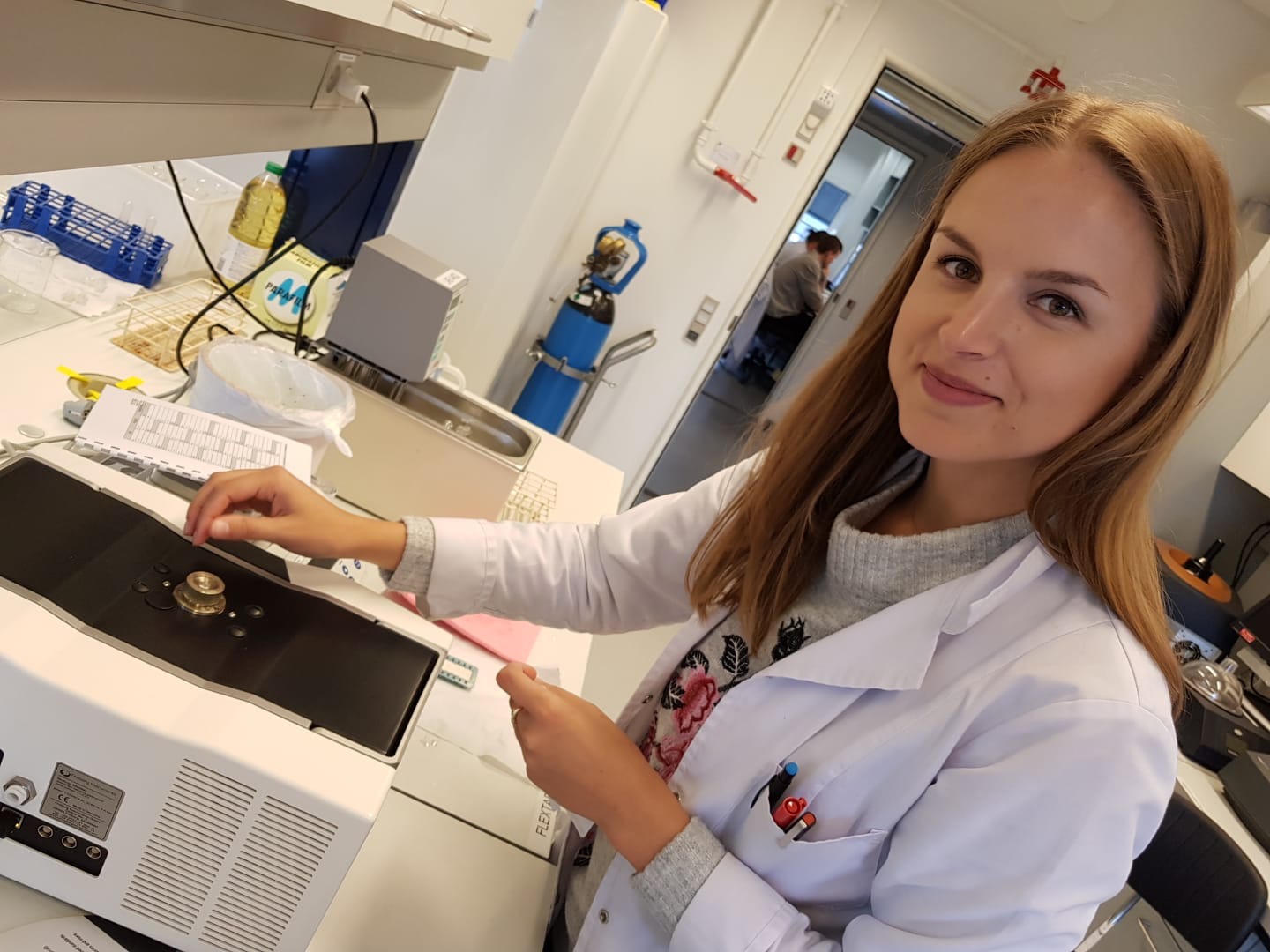 In this short interview with Olga Szczepanik she summarises her experience in Denmark and her scientific internship at the University of Copenhagen. She is a doctoral candidate at the University of Agriculture in Kraków and an active member at the Kraków School of Brewing, It's all about the tech, and all about the ride! 🇵🇱przeczytaj Read more about <h2>Biking and Analysing Beer in Copenhagen</h2>[…]
Previous
Next